Product Backlog refinement is the act of breaking down and further defining Product Backlog items into smaller more precise items. This is an ongoing activity to add details, such as a description, order, and size. Import and export tasks in the backlog refinement template. Once you update the backlog, you can send it back to Jira with the refined updates.
Some teams like to do it early in a Sprint, when the insights from inspection and retrospection are still fresh.
Product Backlog items that can be Done by the Scrum Team within one Sprint are deemed ready for selection in a Sprint Planning event.
Scrum is a tactical framework to build products, provided you identify what is worth making in advance.
Goodbye to stories that are no more than titles in user story template format.
To provide you with more depth than just a basic concept, I want to show you today how you can implement a Testing API with .NET.
My experience from former projects showed me that it is helpful to have a dedicated "Approved" column before the actual refinement. The Product Owner can use this additional column to sort out items before they even get into the refinement process. The "Approved" column also has the advantage for the dev team to deal with this during the refinement event. In general, creating a dedicated backlog refinement event to clarify items is not a bad idea per se, but there is a particular issue here.
Product Backlog Refinement Grooming
I won't go into details about how to measure the effort of an work item. But during a refinement event, the team needs to find common ground about the effort it requires to finish a specific backlog item. To work on a new product backlog item, you essentially need to create a complete and well-defined work item. Everyone in the Scrum team is supposed to work on the work item and know the topic. Even if you have successfully identified what is worth building next, your Product Backlog and its refinement process will likely provide room for improvement. Just take it to the team and address possible Product Backlog anti-patterns in the next Retrospective.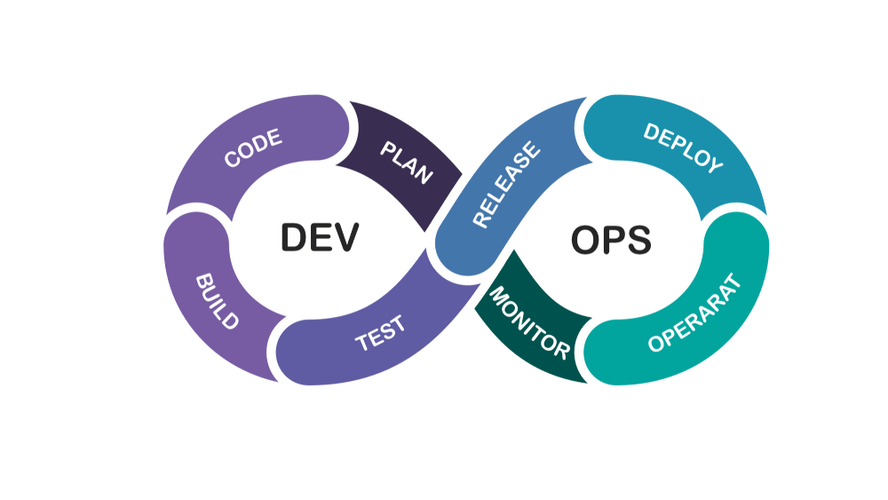 And in the end, you can refine items throughout multiple events. If you have those regular weekly "meetings," you might also encounter the situation that you had nothing to say, and you were staring at some backlog or board where your teammates discuss work items. Your product team needs to agree on a standardized measure to assess the effort involved in each user story. Keeping the backlog DEEP, ensures that items with the highest priority, the ones at the top of the Product Backlog, have a refinement level that's ready for implementation. Improving clarity and preventing misunderstanding by adding details in preparation of implementation. For example adding examples, constraints, edge cases, and acceptance criteria.
Scrum is not good at formulating hypotheses and running experiments, validating or falsifying them, otherwise referred to as product discovery. That is not tactics but part of operations, positioning the Scrum team for success. If you look at the flow diagram above, Scrum's part—tactics—is on the right side, while the product discovery part—operations—is on the left. There are ample opportunities to deal with the left part of the process, for example, Lean Startup, Design Thinking, Design Sprint, Lean UX, Dual-Track Agile, just to name a few. Goodbye to stories that are no more than titles in user story template format. It's also called story time, pre-planning, and backlog management.
Product
Without shared understanding, you risk implementing the wrong thing, wasting effort, and having to rework the implementation to get it right. Inside the backlog board options, you can split one column into the Doing and Done sub-column. It gives you more flexibility and higher granularity when tracking the current progress of your refinement work. The description can be in the form of user stories, but this is not a must. There is no single truth to that, and it depends on the team.
Therefore, you want to have a well-defined product backlog item with clear boundaries that give your product more value. Product Backlog items that can be Done by the Scrum Team within one Sprint are deemed ready for selection in a Sprint Planning event. They usually acquire this degree of transparency after refining activities.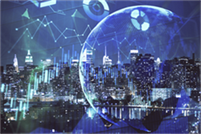 If those questions were asked for the first time in sprint planning, and too many could not be answered, it might be necessary to put a high-priority product backlog item aside and not work on it during the sprint. Once you've finished the backlog refinement meeting with your team, you can share your template with others as an image or PDF. That way, you can show stakeholders the outcome of your backlog refinement session and get their final approval. Estimating product backlog items provides benefits beyond predicting when a project will be finished. As mentioned in the beginning, there is no single truth when using the Scrum framework. When combining Scrum with Azure DevOps, this is even more true.
How Long Should My Backlog Refinement Meeting Be?
An initial sizing for new stories, or a re-sizing for stories that have been refined since they were added. There is no best time for these sizing meetings either. As mentioned earlier, you want to deliver value with your product.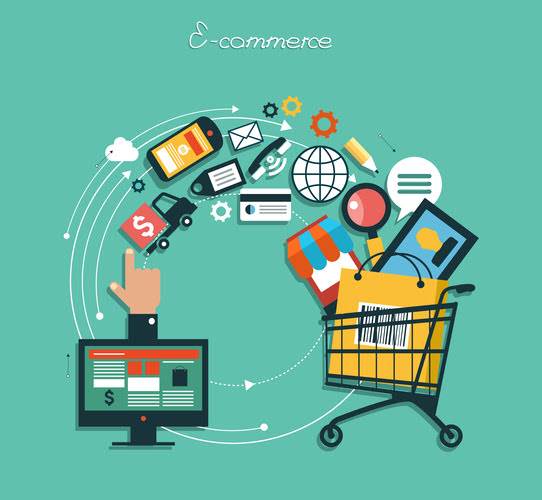 If you and your team filled the areas with sufficient information so that everyone has a clear and measurable understanding of an item, you could move the item to the "Ready" column. A common understanding of how much details a pbi must have is good, but a DoR is often used as a gatekeeper. A pbi is a communication tool – as long as it's clear, then it's fine.
Tips For Getting The Most Out Of Backlog Refinement Meetings
Ask your team members to drop their names in the template's sticky notes and rate how they're feeling before your backlog refinement session. Refine your product backlog to ensure it's up to date ahead of a sprint or planning session. Easily import issues from your Jira Cloud instance into this template, prioritize and update, and then send your refined backlog back to Jira.
The Scrum Master and Development Team Members can also update items at any time. It creates a shared understanding within the Scrum Team and the stakeholders around it. Successful Product Backlog Refinement product owners will see their stakeholders as a team, not merely a set of individuals. Create sub-columns or even additional columns for higher granularity of your backlog board.
Make sure to keep the backlog refinement discussion on what will satisfy and engage users so you can focus on how to create a better product for them. Backlog refinement is about creating shared understanding on what the Product will, and won't, do and on what it will take to create it. Use and customize the Azure DevOps backlog board to better visualize the current state of your backlog item. Azure DevOps provides a backlog page to list all your items, with the most important ones at the top to map the Scrum product backlog. This approach has the advantage that it is not a static meeting where everyone needs to attend.
Product Backlog And Refinement Anti
It supports version controlling for your code and a complete CI/CD integration. Azure DevOps provides the possibility to progress your work from start to end. If you want to know more about Azure DevOps and go into detail, you can check out their docs at the Azure DevOps documentation. If you like to join all you have to do now is provide your credentials via this Google form, and I will sign you up. You can book your seat for the training directly by following the corresponding links to the ticket shop.
Review the backlog to identify if there are any issues that could break down into smaller tasks or be removed from your backlog altogether. The Scrum Master is not needed in the meeting, but is important in helping the rest of the team understand what makes a good Product Backlog item and how you prioritize them to maximize value delivered. Who else attends can vary with the items that are up for refinement.
Others prefer it at the end, so the refinement discussions are still fresh when they plan the next iteration. Some teams like to do it early in a Sprint, when the insights from inspection and retrospection are still fresh. The objective of the item – how it will help a customer or user do their jobs. Items with a lower priority, the ones further down, can and should have less effort invested in them and have fewer details.
By asking these questions earlier, the product owner is given a chance to arrive at answers to any questions he or she may not be prepared to answer immediately. Acceptance criteria should clearly state when an item is considered "Done". The Azure DevOps Backlog Boards pageWith the help of columns, you can give your backlog higher granularity and better track the current progress. Estimate the story size of each issue with your team members. Workflow Visualize all the actions and steps needed to complete a project or process. And re-sized for new information and as an item gets closer to implementation.
More Agile Templates
This length helps people stay productive without burning out. Focusing on the most urgent tasks first is essential to avoid wasting time during product development. Backlog refinement meetings keep your team focused and allow you to prioritize user stories based on their urgency, level of effort, and impact on business goals. As a result, your team will be more efficient and deliver a high-value product much faster. Unlike other Scrum meetings, I do not think the product backlog refinement meeting requires the participation of the whole team. These questions do not need to be fully resolved in a backlog refinement meeting.
Digité provides Artificial Intelligence-driven project/ work management solutions. We empower your teams to do their best work with https://globalcloudteam.com/ our innovative products. If you think you shouldn't do it near the end of a Sprint, you're probably cutting refinement too close.
I like to hold the product backlog refinement meetings three days before the end of the current sprint. This gives the product owner sufficient time to act on any issues that are identified. Some teams find that doing shorter meetings every week rather than once per sprint are more suited to their cadence, and that is, of course, fine. When going into a refinement event, it is helpful to see what product backlog items need refinement. And if the work items are refined and ready for development, we also need a specific column. Aim to create well-defined product backlog items during the refinement event by using the segments Azure DevOps provides.
The Product Backlog Anti
You can reflect new insights easily by adding, changing, and removing items. Are ordered according to their priority in terms of business value and effort required.